Life in the modern world can be isolating. We all need a place to belong. At Ooltewah United Methodist Church we want to help you find a place to belong through worshiping God, connecting with others, and making a difference in our community and world.
Worship God
We know you need a place to engage your heart, mind, and soul. When you join us for worship you can enjoy a cup of coffee, create new friendships, and connect with God.

If you enjoy singing hymns and reciting ancient creeds join us for traditional worship at 9:30 in the Sanctuary.

If a progressive band and a casual atmosphere is more your style join us for contemporary worship at 11am in the Worship Center.
Connect With Others
You were never meant to walk alone, plug into one of our life giving small groups. Connect with people, grow in your faith, and enjoy the care that happens in Christ-centered community.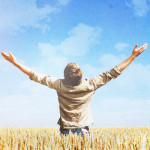 Find Recovery
Not only can life be isolating, but at various times in life we all experience loss and life challenges. More and more of our families are struggling with addictions and life challenges. At Ooltewah we offer you hope, healing, and recovery. We are launching a recovery ministry designed to bring hope and transformation in our lives.

Make a Difference
For life to have meaning we know that you want to make a positive difference in your family, in your community, and in our world. Through the church Jesus offers to partner with us to create a better world. Explore how we can help you make a difference.