Recovery embraces people who are struggling with all sorts of addictive issues, compulsive behaviors, loss, and life challenges.
The program incorporates the proven principles of recovery as established by groups like Alcoholics Anonymous, and Al-Anon. Those recovery principles are made effective through the power of Jesus Christ and the free gift of His love and grace. Jesus is the inspiration, and scripture is the foundation of our teaching. The 12 Steps, accountability, and fellowship with others in recovery are our tools. Christ works through all these things to create miracles among us.
In Ooltewah we are part of The Recovery At Cokesbury Network. Being a partner in this network helps our shared ministry by working with other churches and institutions that provide a proven Christ-centered recovery program.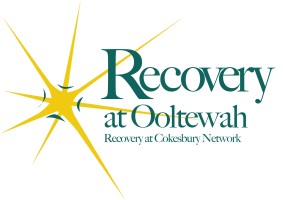 Recovery @ Oolteway takes place each Wednesday at OUMC
Open Share Groups meet @ 6:30 p.m. Currently at R@O we're offering the following groups to help you on your journey:
Women's Recovery –  in room WC #205
Men's Recovery – in room WC #206
Recovery @ Oolteway takes place each Wednesday at OUMC
On Tuesday evening at 8:00pm, we also have an AA group that meets in the fellowship hall. Learn more here.