Kid's Day Out is a two day a week program
Kids Day Out is a ministry of Ooltewah United Methodist church. Our aim is to bless and minister to kids and their families, helping them to develop a foundation of faith in a safe, nurturing atmosphere.
The KDO program operates on Tuesdays and Thursdays from 9:00 am to 2:00 pm.  We strive to follow the calendar of the Hamilton County Schools as much as possible, especially as it relates to fall, winter, and spring breaks.
Our program is a hands on, developmentally appropriate program that meets the needs of the whole child. We use theme based learning, with a curriculum that is based on the needs of our different age groups.  We help our children develop a lifelong love of learning through exploration, free play, and small and large group activities.  Our Music teacher is here one day a week, and our children have Chapel with the Children's Minister once a week also.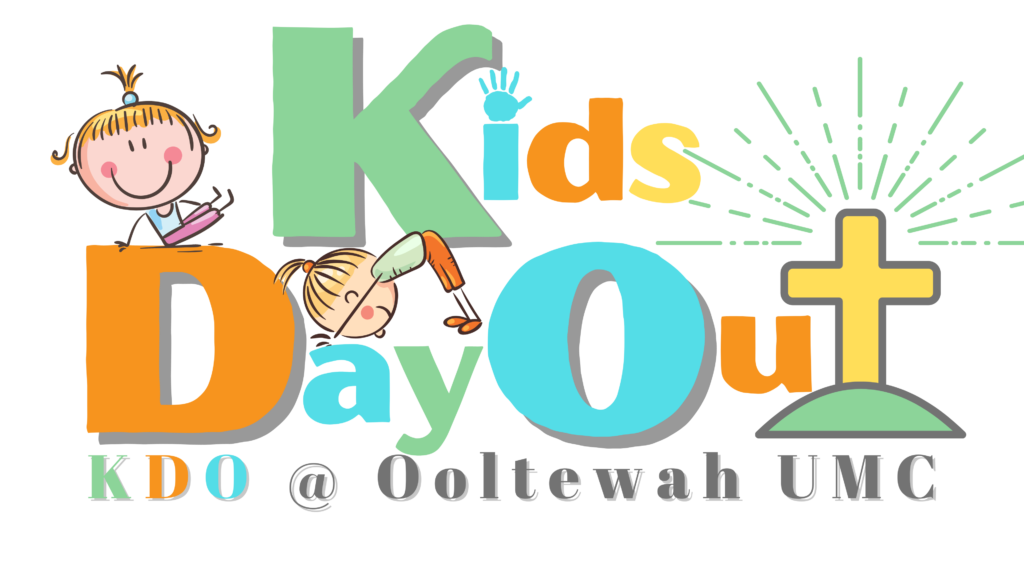 Registration packets and fees for 2023-24 will be accepted beginning on Monday, April 10th, from 10-12. After this date, packets will be accepted during regular kdo hours.  Please ring the doorbell at the top of the kdo door and someone will let you in.
Registration is on a first come, first served basis.
Please call KDO at 423-238-4300 or email KDO@Ooltewahumc.com for more information.
$50 non-refundable registration fee for 1 child;  $25 non-refundable fee for each additional child

Monthly tuition of $185 due by the 10th of each month
Curriculum and Class Info
Our KDO staff is CPR and First Aid trained on an annual basis. The staff is background checked and certified by the Safe Gatherings program. For more information on Safe Gatherings check here (link?).
Because of the nature of our program, we are not required to be licensed by the State of Tennessee as a child care agency.  However, our practices well exceed those set in the state guidelines.
For more information about our KDO program, please contact the KDO office at 423-238-4300 or kdo@oumclive.org.